Free Download ReviverSoft Driver Reviver - Industry leading PC driver update utility that will help you update your computer drivers in a few easy clicks
Overview of ReviverSoft Driver Reviver Update the latest Driver for the computer:
Driver Reviver is an industry leading PC driver update utility that will help you update your computer drivers in a few easy clicks! Driver Reviver uses one of the largest and most comprehensive Driver Database available. It ensures that it will always find the most recent drivers for your PC and other hardware devices.
This program will scan your PC to identify out of date and obsolete drivers. ReviverSoft Driver Reviver can quickly and easily update the out-of-date drivers using original manufacturer drivers to restore optimum performance to your PC and its hardware. It will maximize the functionality and life of your PC and its devices. Driver Reviver is unbelievably easy and quick to use and includes safety features like automatic backups, restore wizard, exclusions, scheduler and more to keep your computer in good shape.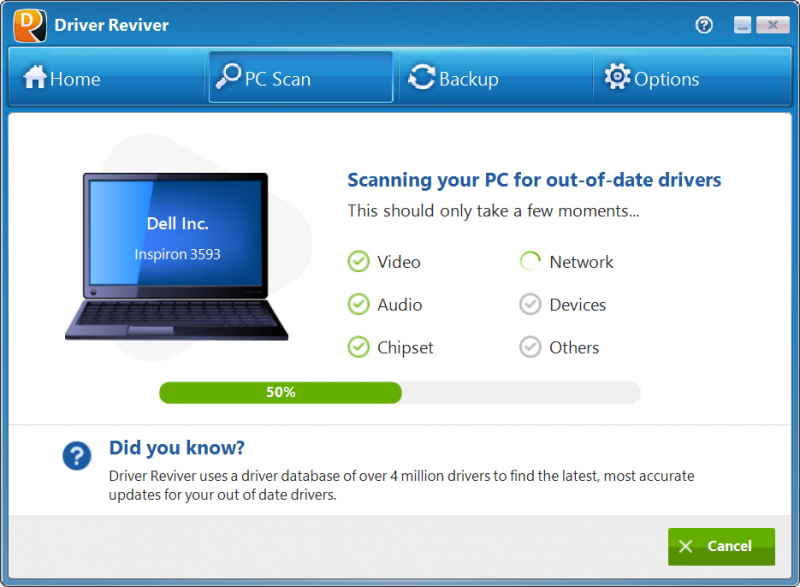 Why use Driver Reviver:
As both your operating system and the software applications running on your PC are updated, new Drivers are needed to ensure that your hardware can remain fully functional within its new environment. Many manufacturers do not contact you to advise that a new Driver has been released for your hardware. You therefore might be unaware that new, updated Drivers are available for your system, and you may be missing out on some additional new functionality, features or security patches for your system.
Features of ReviverSoft Driver Reviver 5:
Ensures your PC hardware is performing at optimum levels
Eliminates the risk of downloading a faulty or infected driver
Update ALL out-of-date drivers safely using original manufacturer drivers.
Maximize the performance and functionality of your PC and its devices.
Saves you time.
System Requirements and Technical Details:
Supported OS: Windows XP/7/8/10
Processor: Pentium IV or above
RAM: 1 GB RAM
Free Hard Disk Space: 200 MB or more.